The Hot Trend of Owning a Coffee Tricycle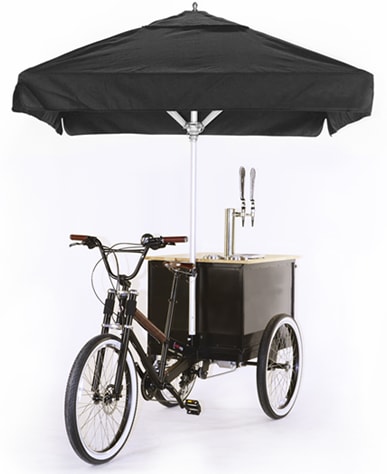 Coffee lovers are taking over the world. With the rise of coffee flavored beverages, more entrepreneurs find themselves taking the plunge into the coffee business world. If you don't want to go into debt to open your own coffee shop, jumping onto the hot new trend of owning your own coffee tricycle may be right up your alley. These tricycles are a great way of earning money, while getting your own special brand out to the public.
Everything You Need
When investing in a coffee tricycle, it's important to choose one that has everything you need to get your business off the ground. Complete nitrogen set-ups with hoses and tanks, plenty of space to store your coffee, insulated cargo areas and even taps are key ingredients when choosing a great coffee trike for you. This will make conducting business easier and your profits more than you imagined.
Eye Catching
Another key component to consider when choosing a coffee tricycle is style. Every business owner wants customers to remember them. This is why choosing a trike that is eye catching is great for business owners. A trike that looks customized, neat and clean will bring coffee drinkers your way. It also doesn't hurt to choose an eye popping color that may garner even more attention.
Easy Operation
One last thing to consider when choosing a coffee tricycle for your business is ease of operation. A trike that can be moved easily gives you the opportunity to reach more customers. Easy steering, pedaling and handling are a must when choosing the coffee trike that's best for you. The biggest selling point of having your own coffee trike is knowing you have the ability to go mobile, allowing you to get your products to the people who want it.
For more information on owning your own coffee tricycle, visit Coaster Cycles on their website or call 406-203-4422.