Easy Tips on How to Choose the Right Wallpaper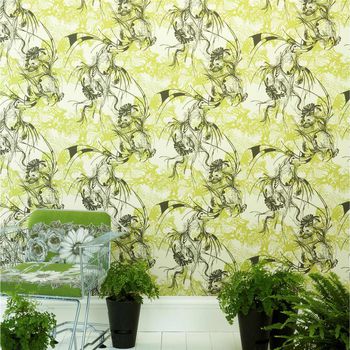 Choosing the right style for your space is crucial. Read on for easy tips on how to pull this off:
Start with the roll width
Consult a paper hanger. This is the easiest way to get a sense of the amount of rolls you'll need for a room, home or office. You won't have to buy more than you need or end up ordering another batch because you ran out if you have just enough rolls in the first place.
Look for the right look
Want something traditional and masculine for the den perhaps? Or maybe you want something rustic to go with your rental apartment or room in the countryside? Then check out collections and collaborations of reputable firms for wallcovering solutions with the Museum of New Mexico.
Decide on use
Will you cover all your walls with wallpaper? Or just one wall? You'll need to decide, says The Spruce. If you're working with dramatic styles, that could easily overwhelm a room. However, with collections from Wolf-Gordon that offer collaborations with the Museum of New Mexico that feature wood designs, you can easily transform a rental room into a rustic paradise. If you want your guests to feel like they've been transported to the woods the minute they step into the room, peppering all your walls with wallcoverings is one way to make that happen.
Be wary of small patterns
If you're doing this for the first time, you might want to stay away from small patterns. These designs can be tough to match up when you do the rest of your walls. Bigger patterns often work much better.
Textured or flat?
Flat wallpaper options give a more casual look to a space while flat ones generally come with fine detailing. Choose one that works with the kind of ambiance you want.
If you're want to upgrade your room or rental space, start shopping for the right wallpaper.