Features To Consider When Designing Your Home!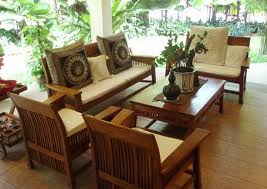 When it comes to choosing home decor to fit the motif you envision for your home, particularly if you own a Craftsman, Early American, or Log style home, some of the best types of pieces to complement that style home are ones created by artisans located right here in the United States. American Made Home Decor includes pieces new, reclaimed, or repurposed that are made from locally-sourced raw materials, designed or shaped into attractive pieces appropriate to decorate one's home. The pieces that result from this artistic process includes linens, furniture, bird houses, candle holders, hope chests and many other added touches people consider when designing their homes. Even if you don't have the style home discussed previously, many find it that these Made in the USA pieces fit easily within the overall style of a number of differently designed homes.
Many people are drawn to buying home decor that is made in the USA because they realize the benefits of doing so. Not only does it add authentic touches to your home's overall design and give a nod to a certain era, but perhaps importantly it provides Americans with much needed jobs. From the loggers that cut down trees, to the tool shop molders and manufacturers that make the tools and hardware necessary to craft the pieces, to the craftsmen who design and build the pieces, the buyers that purchase the pieces, logistics crew who gets the products to the proper distribution channels, and sales people and website owners who work hard to get the products in front of you; buying American made home decor provides income for not just the craftsman, but others in the process as well.
Another attractive aspect of purchasing American Made Home Decor is the ability to count on the products made being sourced of disease free and sustainably sourced materials. Because of strong oversight over the many different industries' operations that go into producing these products, there is a higher reduction in some of the many flaws that result from poor attention to detail and craftsmanship and harmful health risks found in buying products from abroad. That being said, when considering the many different factors as you go about designing your home, choosing home decor made in the USA will go a long ways in terms of enhancing your home's motif and making it safe in the process. If you're looking for quality home decor made in America, browse our different categories of Treasured Country Gift's website to locate the perfect item for your home!
For more information, contact TreasuredCountryGifts.com, or call them at (610)856-1223.