Baby Jewelry for the Little Angels in Your Life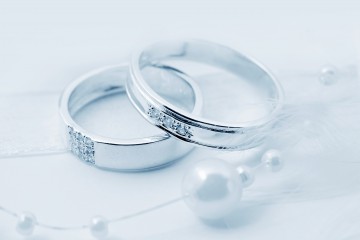 Jewelry items are attractive pieces of accessories that are worn by individuals of all ages including babies. Jewelry is a beautiful gift that you can give to the little one in your life. It is special and can be cherished forever. In many cultures, jewelry is gifted to a baby by their parents, grandparents, and well-wishers. It is believed that a piece of jewelry can protect a little one from any kind of evil spirit. If you are looking for baby jewelry for the little angels in your life, you should shop at a well-established jewelry store like Don Roberto Jewelers. There you will find a wide collection of baby and children jewelry including small baby earrings.
Adorable Baby Earrings
If you are interested or have had your baby's ears pierced, you know how important it is that the type of metal of the earrings needs to be of quality. Babies are delicate. Therefore, when purchasing baby jewelry of any kind especially small baby earrings, make certain it is nickel-free, has short posts, and safety backings. This helps with the comfort level for a baby and can prevent the loss of the earrings. When it comes to adorable baby earrings there are choices in designs such as flowers, ladybugs, butterflies, crosses, and plain gold balls as well as gold hearts. In addition, when you buy earrings for your baby choose a safe metal like 14K gold.
Baby Earrings Can Last a Lifetime
Deciding on what type of earrings to get your baby is a special time in your life especially if they are the first pair. With high-quality small baby earrings offered by a reputable jewelry store they will last with your baby during the course of their lifetime. Whether you choose to shop from the online jewelry store or opt to visit one of Don Roberto Jeweler locations, you will find the perfect pair of baby earrings for your little baby girl.